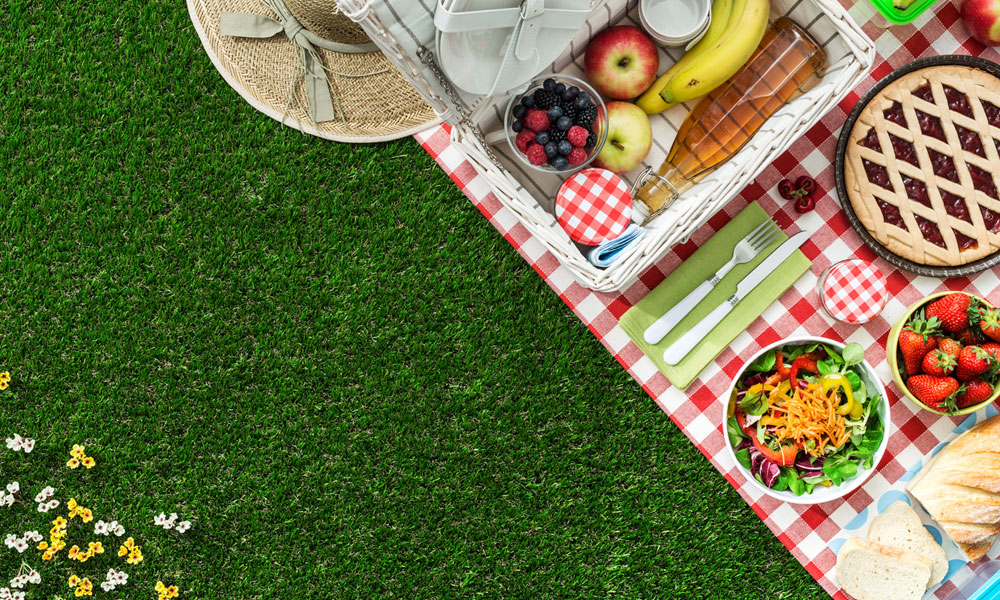 Making memories with family and friends is what the summer is all about, and there is no better way to enjoy each other's company than with a summer picnic. There is something just a little bit special about eating outside (even if it is just in the garden) with the sun shining that makes it feel like summer will last forever!
Adding a tablecloth to your table for a picnic adds a sense of occasion and makes your pictures for sharing look great. Tablecloths are the easiest way to add the wow factor to your outdoor tables with no effort whatsoever. The tablecloth shop sells a huge range of great vinyl and oilcloth tablecloths perfect for the garden picnic, easy to use, easy to clean and covers any problem areas on your outdoor furniture. Choose from stylish patterns, traditional designs or even family inspired tablecloths to engage the whole family.
 Picnic Tables and Tablecloths
When you are out and about with your family you want to really enjoy the picnic you have brought with you. Be it at the end of a hike or after wandering around a castle or stately home, the picnic is something that the whole family will be looking forward to. Taking a tablecloth with you to cover the picnic tables available is a great idea, as those picnic tables are not always in the best of condition, may have dirt or droppings on the table making it difficult to enjoy that delicious picnic you have brought with you. A quick covering with a tablecloth will make all the difference to how your family feel about the lovely food they are eating. Oilcloth and vinyl tablecloths are also great to take with you as they can double up as picnic blankets if no tables are available.
Picnic Parties and Family BBQ's
If you are having a larger gathering than just your immediate family, then you may be borrowing some tables to use outside either from different places within your home or from friends and family. If you do have a mismatch of tables to serve and seat your guests, then tablecloths can be the link that brings the look of your party together. The Tablecloth Shop sells a great selection of paper and disposable tablecloths perfect for this type of picnic in the garden.
Tips for a Great Garden Picnic
A garden picnic is great because you have all the comforts of home (including the loo and a place to retreat to if the weather changes) but all the advantages of the outdoors. To have a great family picnic in your garden here are a few quick top tips:
Remember the tablecloth, wipe clean vinyl or oilcloth are your best bets for quick clean up.
Have some games, including balls, and frisbees, but also books or colouring sheets for quieter moments.
Don't pack gooey food like frosted cakes! In the lovely summer sun, they will melt and go soggy!
Do serve lots of fruits, salads, snacks and finger foods to encourage your family to pick and enjoy throughout the whole picnic!
For the best selection of tablecloths for family picnics or any other occasion visit our specialist shop for our entire range.