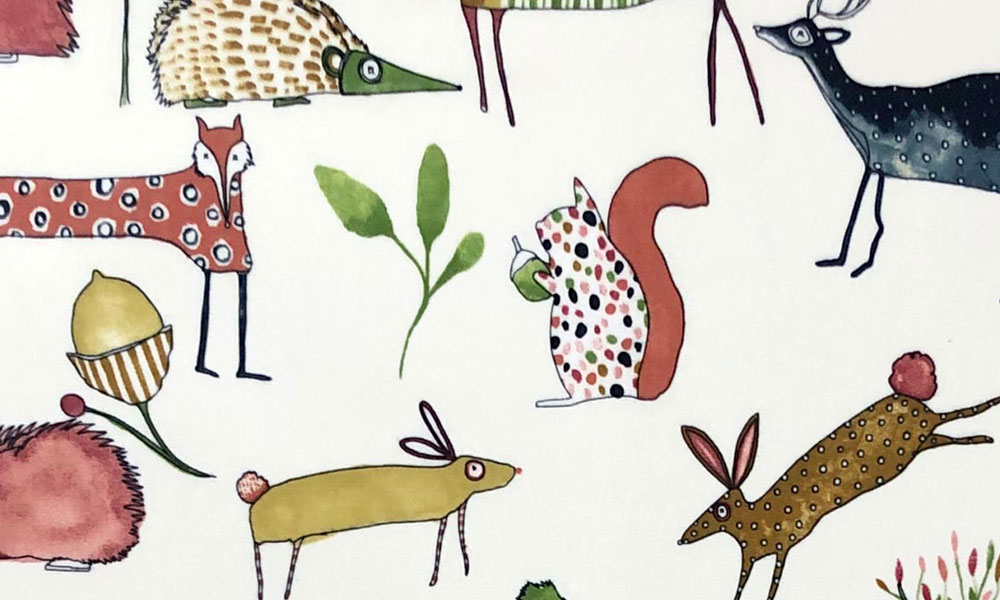 The New Year is a great time to make some changes in your home, and to think about the year ahead. It's always a good idea to buy a new tablecloth – they're a simple, low-cost way to freshen up your dining area.
Here's why you should buy a new tablecloth this January:
Protect Your Table
Think about everything that you use your dining table for – two or three meals a day? Snack times? Do you have a baby that loves to smear food over every surface when they eat? Or young children that like to scrape their cutlery across the table? Or clumsy teenagers that forget to grab a place mat?
It's not just food, either. Think of everything else you use it for: maybe you use it to make craft projects, or your children like to do junk modelling on the table. Maybe your children use it to spread out their homework.
A good tablecloth – especially one that you can wipe clean, like oilcloth or vinyl – will protect your table from pen and pencil marks, paint, glue, cutlery scrapes, scorch marks, and more.
Change the Look of Your Dining Area
You might not have the time or budget to redecorate but feel like freshening things up for the new year. If you use a wipe-clean tablecloth all year round, you might find that it's getting a bit shabby, or that you're bored of it. A new tablecloth is a budget-friendly way to switch things up. A few new photographs in frames, a bit of new artwork, some new dining chair cushions, a new tablecloth – all of these are low-cost but will help to keep things fresh and stop you from feeling bored of your dining area.
Plan for Events
Think of the events you might be hosting this year: birthday parties for young and old, Valentine's Day, Easter, Halloween, and Christmas all tend to revolve around food, which involves the dining table. If you're into creating themed parties, a tablecloth can really help to tie a look together, especially if you're sticking to a colour scheme.
Keep an Eye Out for Sales
January is, of course, a great time for sales. You can easily grab a few bargains in January, even when it comes to tableware – it's a smart idea to grab discounted Christmas or New Year's themed tableware, for example, and then stash them away for next time. This will save you money in the long run and will be a nice surprise when you dig them out again! The Tablecloth shop has a great sale in January with a huge range of quality tablecloths at unbeatable prices.
Great Tablecloths
The dinner table is a place for the family to get together and crate memories and a new tablecloth can set the scene for dinners, parties, craft sessions and more. Buying a new tablecloth or a few great tablecloths in January to enjoy throughout the year is a great idea, as it is both forward thinking and economical!